What can I do for my Mom on Mother's Day?
It's that time of year again! You're wondering what to do for the woman that spent most of her life doing for you! Right? Well, to simplify it all, we've added some of our most delicious platters down below. Continue reading to find out how to treat your mother at Mejana
® for Mother's Day!
1. Keeping it simple.
Treat her to one of our most famous platters, Tabliyyeh. It consists of shareable bites of fried kibbeh, falafel, cheese rolls, stuffed grape leaves, and meat pies. This mouthwatering platter also comes with hommos and baba ghanouj dips, fresh pickles, and a spoonful of lemony tabbouleh!
2. A little bit more!
Char-grilled sizzling chicken, lamb, and kafta with a side of rice and salad! And, how about adding some tabbouleh and baba ghanouj?
Help her revive her appetite with the Levantine Mezza, Kibbeh Nayyeh; minced raw lamb mixed with fine bulgur and spices, served with mint leaves, olive oil, and onions. This is usually served in a cold pot keeping the kibbeh fresh.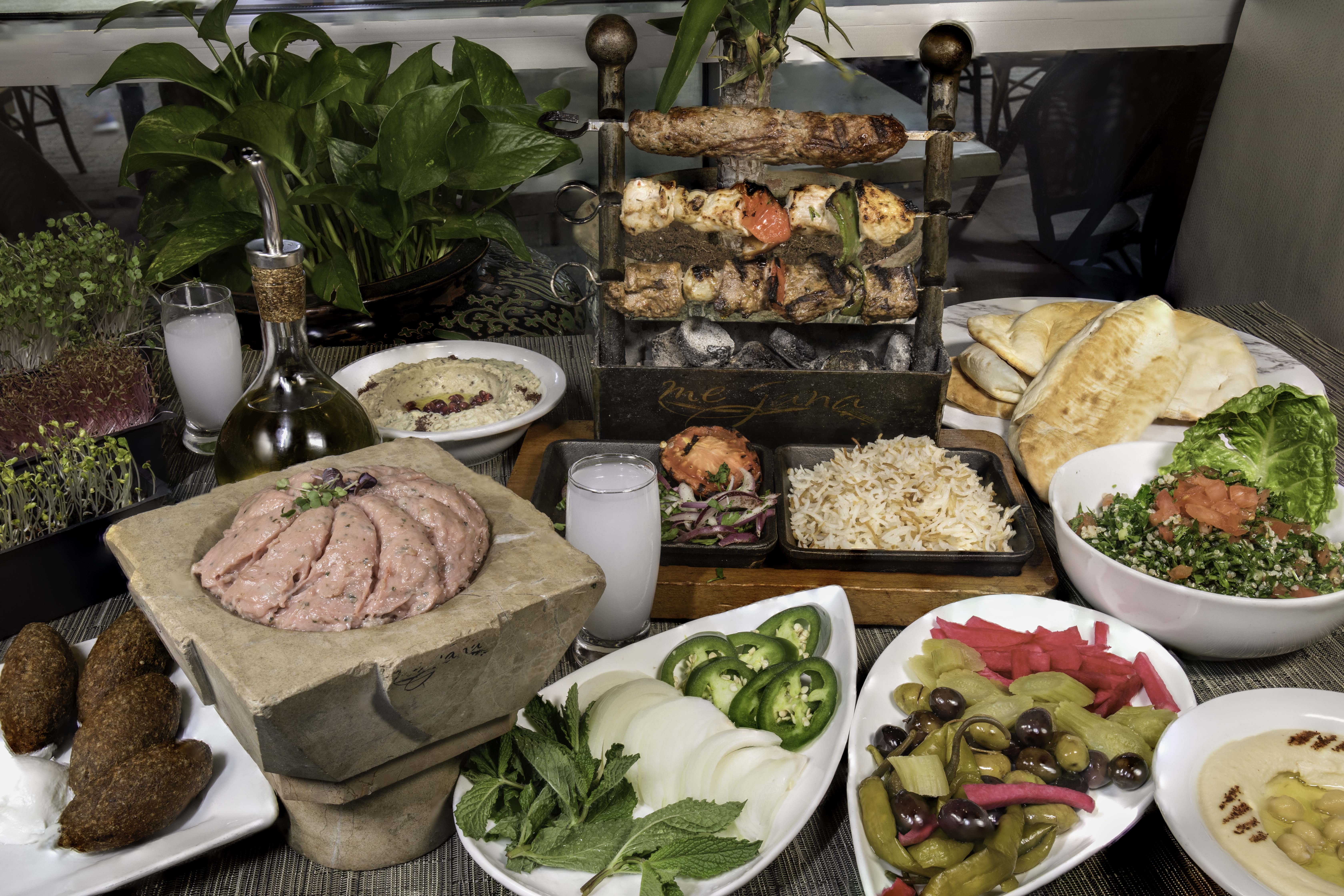 3. Last but not least…Dessert!
Of course, you've heard of Baklawa before; a sweet pastry made up of thin layers of unleavened filo dough stuffed with nuts and sweetened with syrup or honey!
But, have you tried it with our delicious Turkish coffee?
We'll be waiting for you!
To book your table, please visit our website.